Celebrating 20 Years – The Beginning
January 4, 2021
2021 marks the twentieth year of programming at A Studio in the Woods! To celebrate this milestone, we will be bringing you reflections throughout the year, looking back on our programs, the artists and scholars who have shaped them, and the inspiring new works that have resulted. We'll start at the beginning.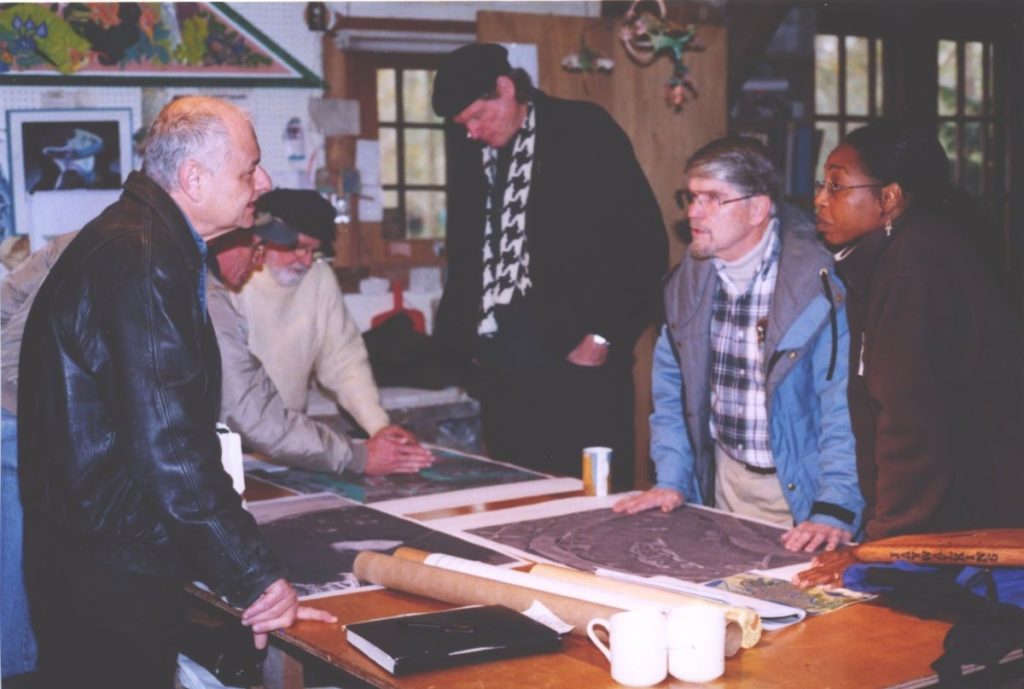 John Clark, Eean McNaughton, Ed Blake, MaPo Kinnord and others discussing the site layout.
A Studio in the Woods was officially formed in September 2001. The founding Board of Directors included Jacqueline Bishop, Linda Calvert, Joe and Lucianne Carmichael, Anthony Dunbar, Jan Gibert, MaPo Kinnord, Jeanne Nathan, Laura Perez, Kathy Randels, Ama Rogan, Clif St. Germain, Mary Kate Tews and Clifton Webb.
The first board meeting was held the week of September 11, while the country was still reeling from those terrorist attacks. The assembled group asked themselves – What is the point of a place like A Studio in the Woods at a time like this? – and answered with a resounding – The world needs artists now more than ever. So we began.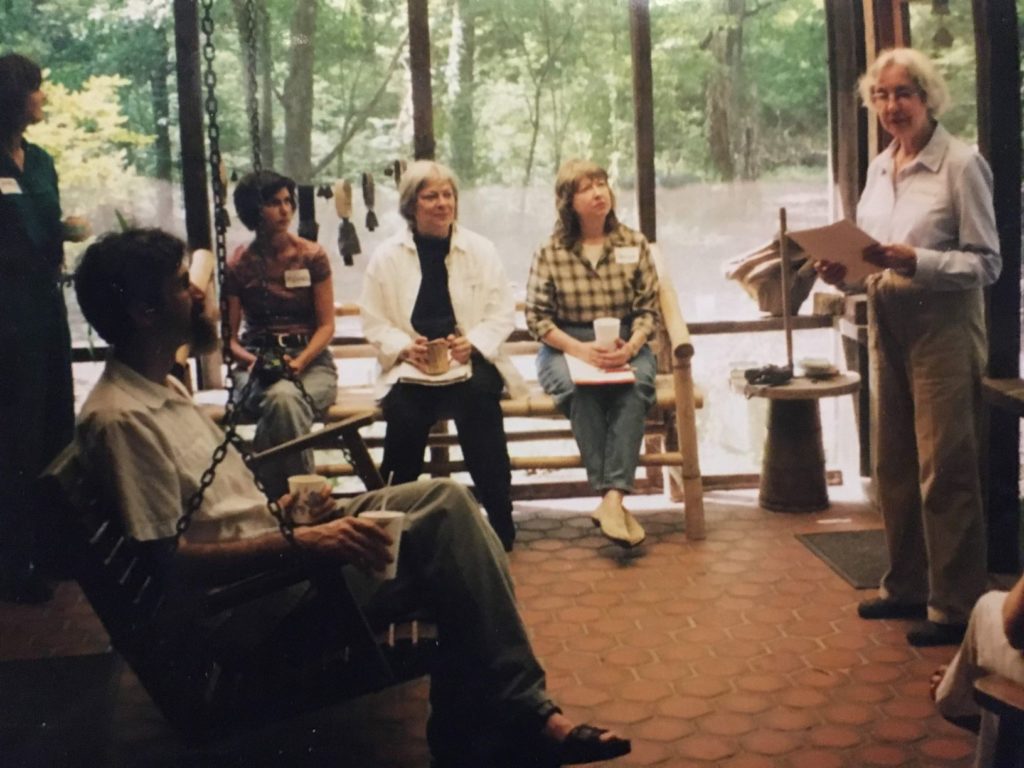 Founder Lucianne Carmichael with Daniel Winkert, Michel Varisco, Jan Gilbert, and others at an early planning session.
Before that first meeting, years of careful research, planning and community input went into building a plan for A Studio in the Woods. Our founders Joe and Lucianne Carmichael traveled the country visiting other artist residencies and with the help of the Alliance of Artists Communities, Louisiana Division of the Arts and local foundations, they embarked on a Feasibility Study. This plan included extensive input from local artists and environmentalists as well as other stakeholders including funders, city and state government, and local arts organizations.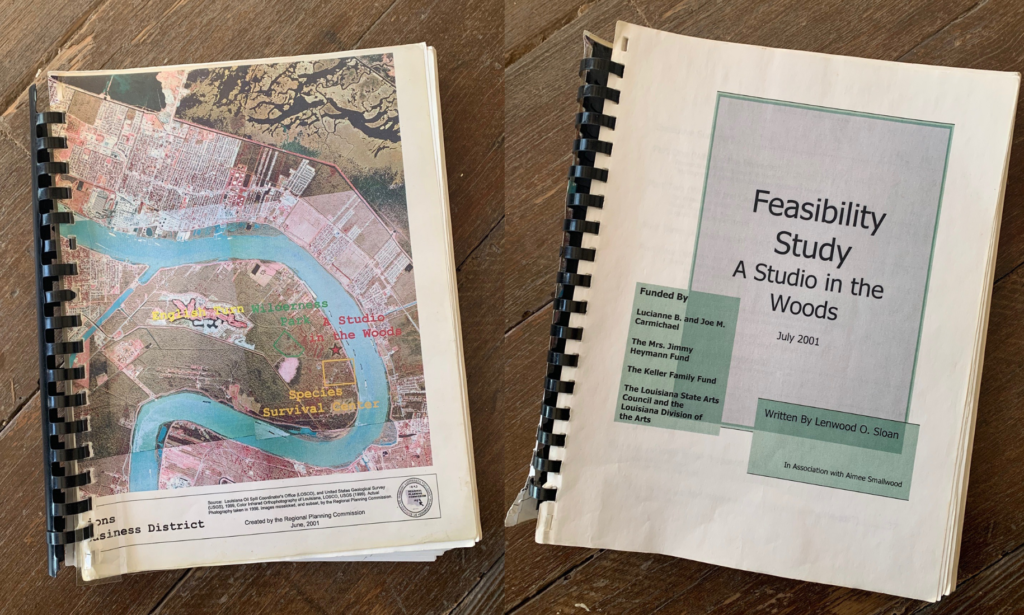 A well-loved copy of the original Feasibility Study.
As the planning process wrapped up, Joe and Lucianne invited two artists they had met on their travels, M. Jude and Yuki Fukushima, to serve as the first residents and the program kicked off in earnest. We look forward to sharing the evolution of our programming over these past twenty years, we couldn't have done it without your support.