Bulbancha to Tamarán
March 9, 2019

-

March 10, 2019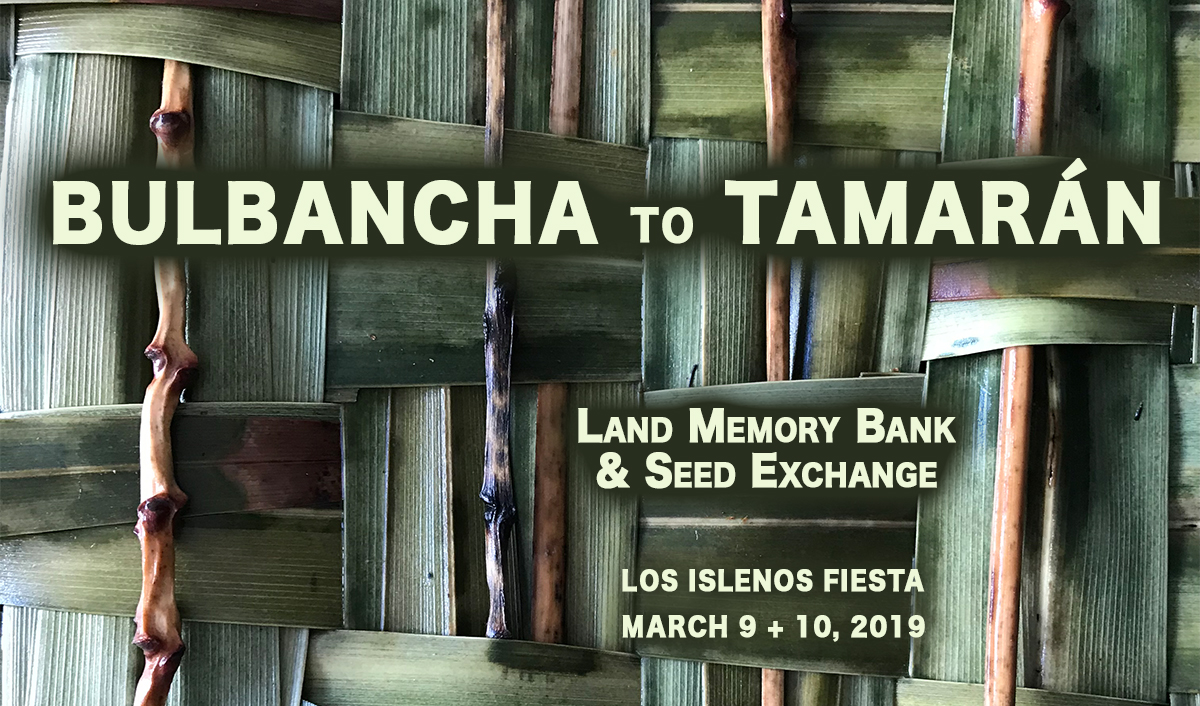 The Land Memory Bank and Seed Exchange will be activating for the 44th Annual Los Islenos Fiesta, March 9th and 10th, on the banks of St. Bernard Parish's Bayou Terre aux Boeufs.
In the fall of 2018, in celebration of the 300 year colonial establishment of the city of New Orleans, the Cultural Office of the Embassy of Spain, SPAIN-USA Foundation and A Studio in the Woods partnered to offer a Spanish Exchange residency between the Mississippi River Delta and the Canary Islands. Saint Bernard Parish interdisciplinary storyteller and director of the Land Memory Bank, Monique Verdin, was the local artist awarded the opportunity to participate in the exchange on the island of Tamarán (Gran Canaria). Discoveries documented during Monique's time on the island of Tamarán will be exhibited at the Fiesta, near the Land Memory Bank's medicine wheel garden.
You can find the Land Memory Bank where the bottomland hardwood forest begins where they will be distributing indigenous pollinator seeds and offering opportunities for children and adults to weave with palmetto materials from the bottomland hardwoods of Saint Bernard Parish.
Another Gulf is Possible will partner to offer at sunset a CineSolar screening of video from Bulbancha (New Orleans) to Tamarán (Gran Canaria).