Syndemic: Racism, Environment, and COVID-19
April 14, 2021 @ 5:00 pm

-

6:00 pm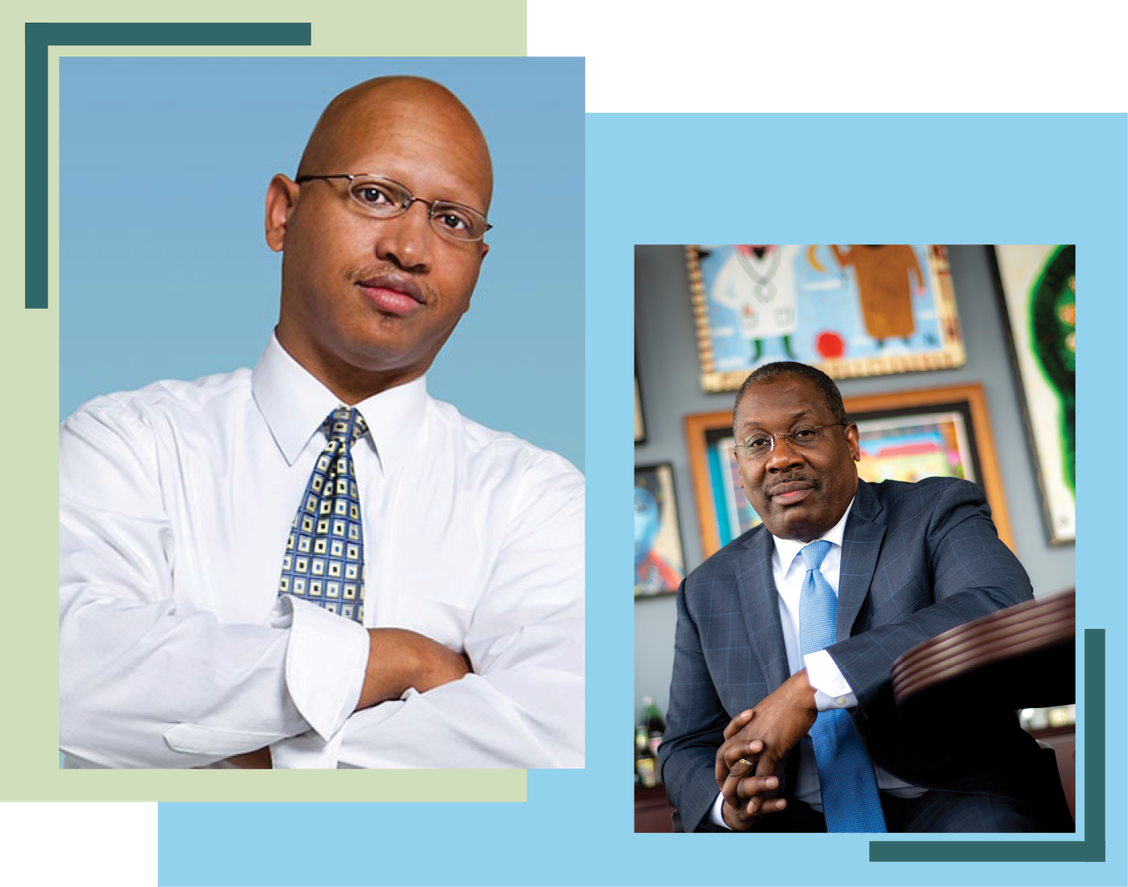 Please join us for a conversation about health disparities and COVID-19 between Dr. Sacoby Wilson, Associate Professor with the Maryland Institute for Applied Environmental Health and Department of Epidemiology and Biostatistics, School of Public Health, University of Maryland-College Park, and Dr. Thomas LaVeist, Dean of the Tulane University School of Public Health and Tropical Medicine. This event in the ByWater Institute speaker series, Future Cities//Future Coasts, will explore how health disparities are deeply intertwined with issues of environmental justice that face our region and cities around the world.
This talk is co-sponsored by the Dillard University Minority Health and Health Disparities Research Center (MHHDRC) and A Studio in the Woods (ASITW). Dr. Wilson is a virtual scholar-in-residence at Dillard and ASITW this semester where he is working with Dillard Faculty Members, John Barnes (Associate Professor of Visual Arts) and Keith Morris (Associate Professor of Film), and students to create artwork inspired by these topics. The students will present and discuss their work after the lecture and Q&A.
Dr. Wilson is an environmental health scientist with over 15 years of experience in the areas of exposure science, environmental justice, environmental health disparities, community-engaged research including crowd science and community-based participatory research (CBPR), water quality analysis, air pollution studies, built environment, industrial animal production, climate change, community resiliency, and sustainability. He works primarily in partnership with community-based organizations to study and address environmental justice and health issues and translate research to action. Dr. Wilson is Director of the Community Engagement, Environmental Justice and Health (CEEJH) laboratory, which is focused on providing technical assistance and research support to communities fighting against environmental injustice and environmental health disparities in the Washington DC Metropolitan region and across the nation. He is a member of the USEPA's National Environmental Justice Advisory Council (NEJAC), member of the National Academy of Science's Board on Environmental Studies and Toxicology (BEST), board member of the Citizen Science Association, Editor in Chief of Environmental Justice, and has won numerous awards for his work.