Artist Salon with Sidiki Conde and MILAGROS
October 27, 2021 @ 6:00 pm

-

8:30 pm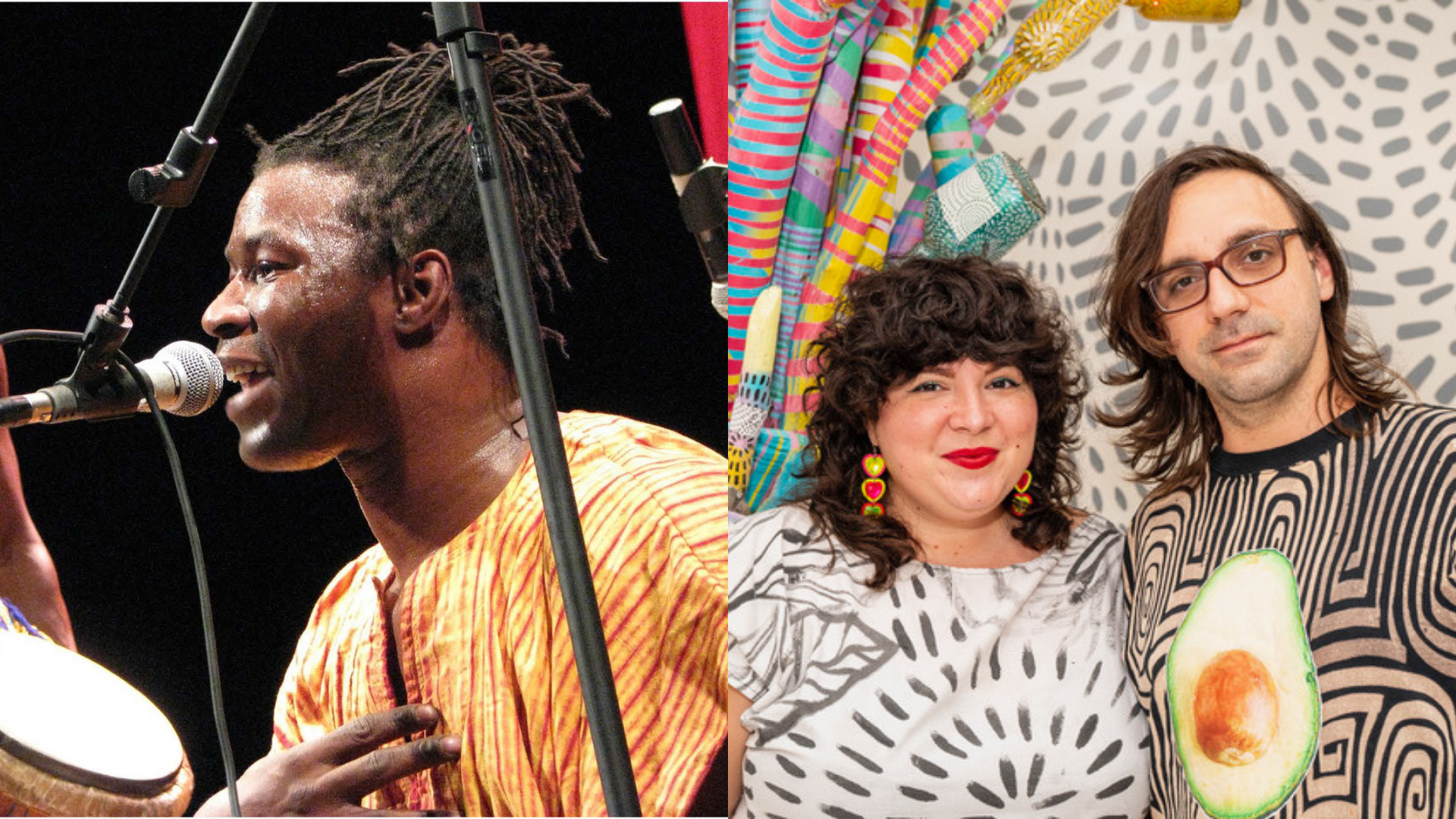 Registration is required, please RSVP here.
Wednesday, October 27, 2021, 6pm – 8:30pm join us to meet and learn more about current Rising: Climate in Crisis Residents Sidiki Conde and MILAGROS.  The event will be open-studio style; arrive at any time. A light dinner and refreshments will be provided.
At A Studio in the Woods, 13401 Patterson Rd. New Orleans 70131. Directions here.
Sidiki Conde's music derives from the traditional rhythms of Guinea. In keeping with the West African griot traditions of his homeland, his lyrics are his own compositions within which he chronicles his life's journey. He has performed with West Africa's premier music and dance ensembles, including the prestigious Les Merveilles de Guinea and the Ballet African. His music brought him to America in 1998 and in 2007 he was awarded the National Heritage Fellowship, Lifetime Honors from the National Endowment for the Arts. Sidiki will use his residency to immerse himself in the culture, nature and music of the region and compose a series of songs about the rising crisis of climate change. Within the New Orleans community, he will host a series of traditional African music and dance workshops with both children and adults.
MILAGROS, consisting of Felici Asteinza and Joey Fillastre, is a mural and installation collective based in New Orleans, LA. Asteinza and Fillastre met studying Fine Art at Florida State University in 2006. Their public art works pepper the southeastern United States. Community and collaboration is the heart of the MILAGROS ethos. Inspired by their Latinx upbringing, MILAGROS aspires to create enjoyable spaces for intergenerational gathering, where individuals can feel connected through the joint construction of a positive experience. During their residency, MILAGROS will design and build an installation using reclaimed objects found in the Mississippi River presented using the interpretive language of National Parks. Audiences will be guided to view the installation as a local ecosystem made of petroleum products. The project will function both as an aesthetic endeavor and as an appeal to clean and protect one of our country's most diverse and significant waterways.
Proof of vaccination or negative PCR test within 72 required for those 12 and up. Masks required when not eating or drinking. Dining will take place primarily outdoors.