FORESTival: A Celebration of Art and Nature
November 12, 2022 @ 11:00 am

-

5:00 pm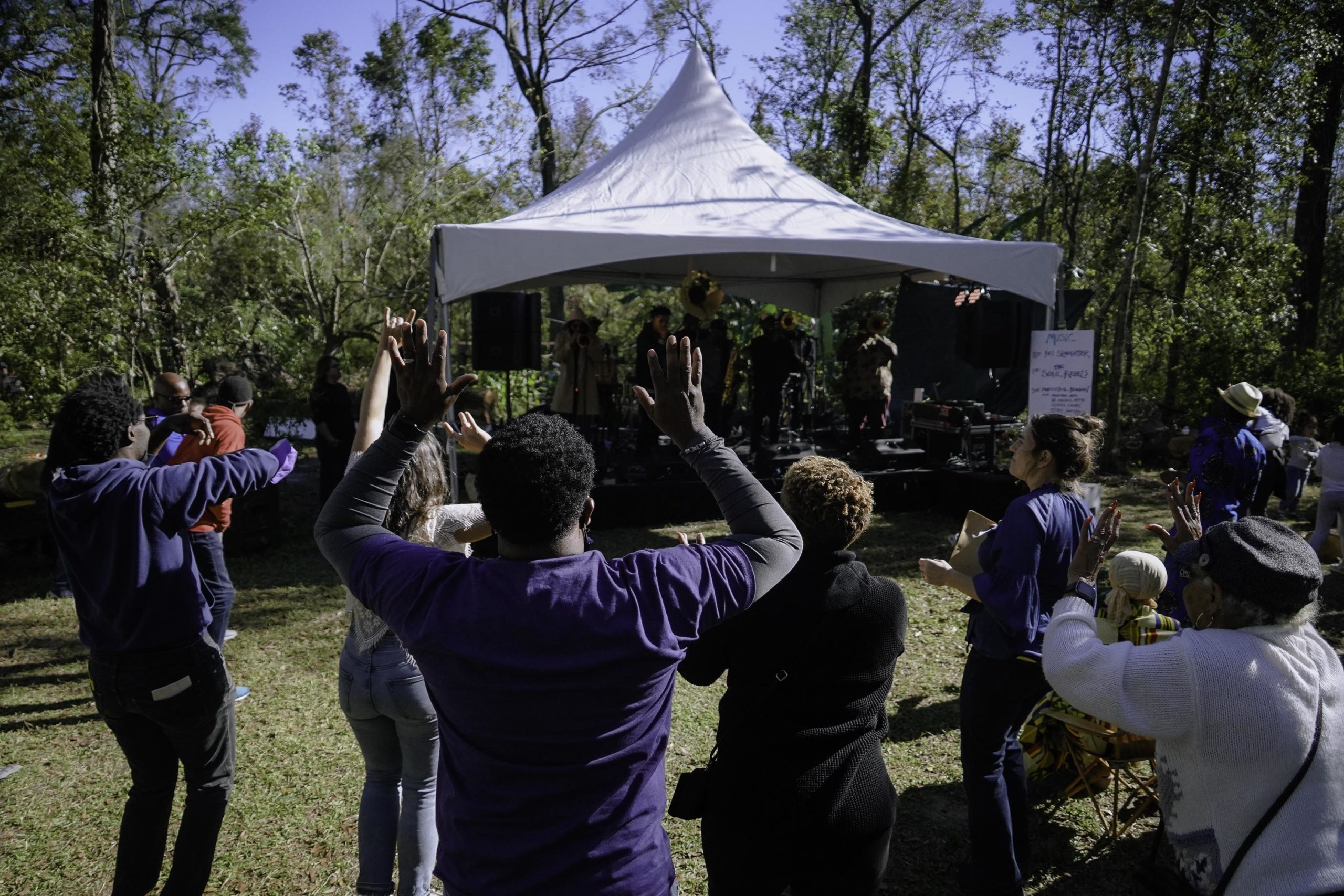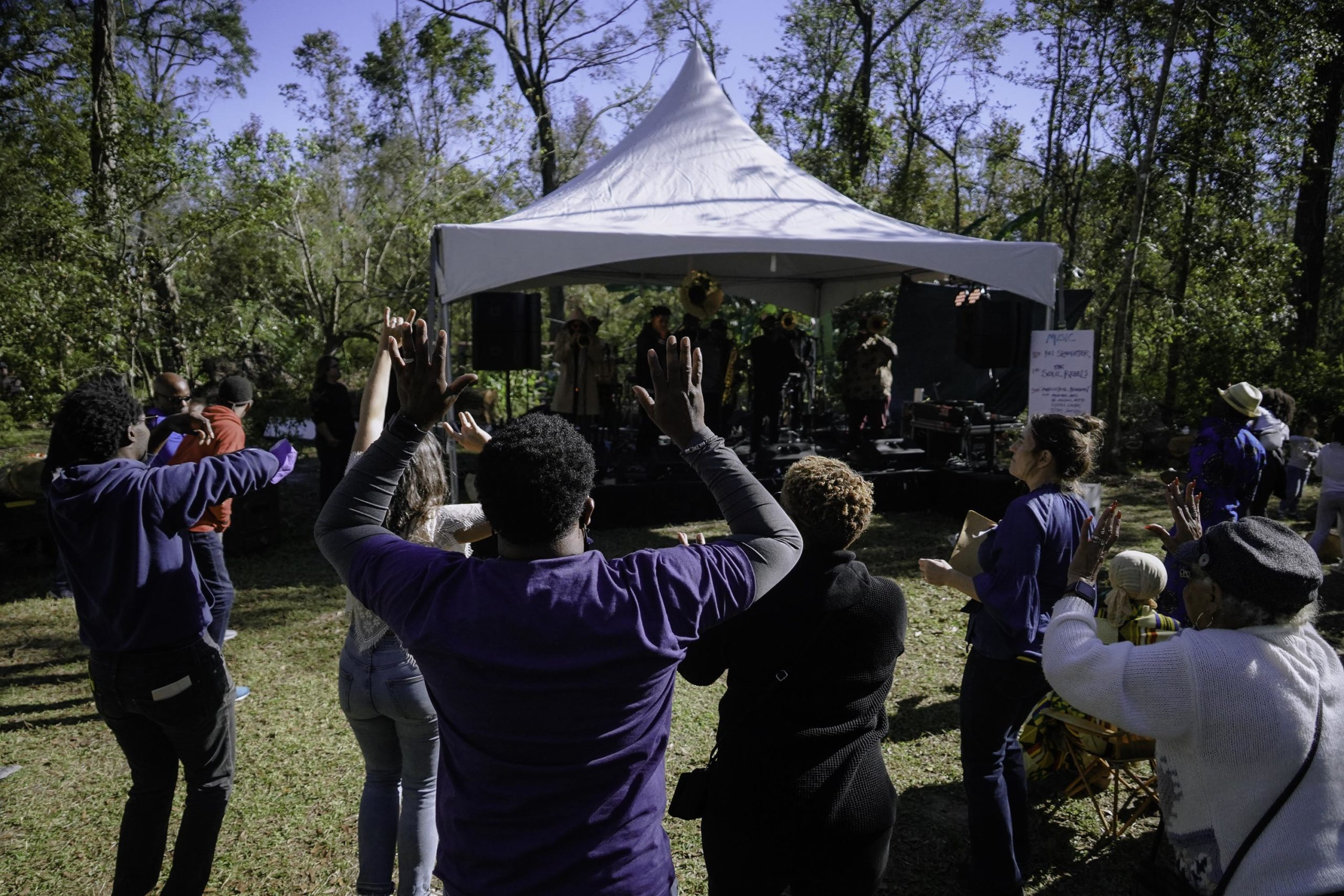 Join us at A Studio in the Woods on Saturday, November 12, 2022, 11am – 5pm for our 12th annual celebration of art and nature. 13401 Patterson Rd. New Orleans, LA 70131.
Music
The Congo Square Drum Circle, 11:15am – 11:45am
Sabine McCalla, 12pm – 1pm
Wayne Singleton & Same Ol' 2 Step with Zydeco dance instruction from Harold Guillory, 1:30pm – 3pm
Shamarr Allen, 3:30pm – 4:30pm
Art and Activities
Leaf Monoprinting with Pippin Frisbie-Calder, 11am – 2pm
Singing to the River with Shay Nichols, 1:30pm and 3pm
Founders' History and Home Tour with Managing Director Ama Rogan, 2pm
Mushroom + Mycelium Fingerpuppets with Elizabeth MacDougal, 2pm-3:30pm
Poetry Reading by Sha'Condria "Icon" Sibley, 3pm
Installation by The Weavers Project, All Day
Fish Drawing with Brandon Ballengée, All Day
Build a Clay Forest with Kids in the Woods Camp Alumni, All Day
Environmental Justice Hub
Another Gulf is Possible with Yudith Nieto, 12pm – 4pm
Healthy Gulf with Laura-Sage Marshall, 12pm – 4pm
RISE St. James with Pastor Harry Joseph and Shamell Lavigne, 12pm – 4pm
Liberatory Land Offering and Sacred Space by ChE, All Day
Walk in the Woods
Tree Walk with Environment Curator David Baker, 11:45am
Creole Food and Medicine Walk with Bruce "Sunpie" Barnes, 1pm
Tree Walk with Environment Curator David Baker, 2:30pm
Fungus Walk with Ecologist Elizabeth MacDougal, 3:30pm
Silent auction of one-of-a-kind art objects and experiences, 11am – 4pm
Food and drink by Big O's Original Pops, Plant Bass Vegan Deli, Top Notch Creole Creations, Zony Mash Beer Project and more!
Suggested donation is $15 per adult, kids free. All proceeds support the programming of A Studio in the Woods. Pre-sales end at 5pm on Friday, November 11 – you can always donate at the gate!
Special thanks to our FORESTival Committee:
Jeff Bromberger, Entrepreneur 
Angelle Bradford, Sierra Club 
Kaitlynn Joshua, EarthWorks
Teddy McGlynn-Wright, Board Member
Alexandra Mora, Board member 
Renee Peck, Board member 
Robert Taylor, Algiers Economic Development Foundation 
FORESTival is made possible by the Lambent Foundation Fund of Tides Foundation, New Orleans Tourism and Cultural Fund, Earthworks, The Solutions Project, Zony Mash Beer Project, Walmart Giving, Ten Nineteen Gallery, WWNO, Cresent City Auction Gallery, Mary & Larry Antonini, Thomas & Ellen Prewitt, Ellen & Mac Ball, Mr. & Mrs. Ralph Brennan, Jr., Joe M. Carmichael, Lee Dupont, Alicia Franck & Brinkley Serkedakis, Jacqueline Sullivan, Emily Wilkerson, and Constance Willems.