FORESTival is 11/11/17!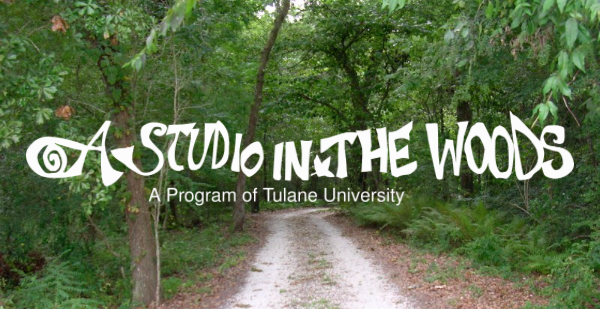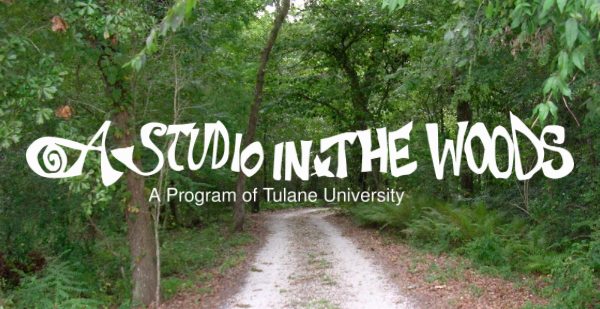 FORESTival
A Celebration of Art and Nature
Saturday, November 11, 11am – 5pm
Get Tickets Here
The Asylum Chorus
With seven singers and a full backing band, The Asylum Chorus resonates with audiences in unique ways. Their complex vocal harmonies merge with modern arrangements, to drive the music to higher places. In every performance, they showcase their prodigious talents as vocalists, songwriters, and instrumentalists, with songs that range from quiet acapella originals to funky, full-throttle burners.
Byron Asher's Skrontch Music
Skrontch Music is a new work for 10-piece ensemble that explores and is in service to the New Orleanian Creole traditions of clarinet virtuosity and political radicalism, created during Byron Asher's 2016/17 residency at ASITW. The writing process was aided by deep research, including an oral history project of collaborative design with Xavier University historian and project partner, Professor Sharlene Sinegal DeCuir, which documents the experiences of the older generation of Creole and New Orleans clarinetists still performing today.
Confetti Park Players
Katy Hobgood Ray & the Confetti Park Players are a new kind of musical team! Katy leads a fun mashup of kids choir and fabulous, well-established adult New Orleans musicians. They perform catchy originals and familiar folk songs, jump rope jingles and clapping chants, and a few rock 'n roll surprises.
Make Music NOLA
Make Music NOLA is an intensive music-for-social-change program.  MMN provides focused, tuition-free, in-school and after-school music training to students who are eligible for free or reduced lunch at six charter schools and three community centers in East New Orleans, Central City, the 9th Ward, Mid-City, and the Riverbend.
Punica Granatum Collective
Punica Granatum Collective is a group of artists who make work specific to the space they are in. Their performances pull from improvisation and play to weave a sometimes unpredictable tale set in a world handmade from found materials. They will use a combination of storytelling elements including dance, music, puppets, props, and installations to create an interactive experience for the audience as they bring a folk tale to life.
ISeeChange
Current Adaptations Residents, Julia Kumari Drapkin and Lindsey Wagner of ISeeChange will display their mobile art exhibit featuring stories, photos, and reflections on a Gentilly neighborhood's present, past and future with flooding. The art exhibit is co-curated with neighborhood residents and will debut the day before in the St. Bernard / Pilotland neighborhood of Gentilly.
John Kleinschmidt
Inside the levee protection system, seasonal fluctuations of the Mississippi River's water level are a mystery. John Kleinschmidt will trace a line marking the river's 2017 high water mark in the trees around the pond at A Studio In The Woods – a landscape that once depended on seasonal flooding to sustain its ecology.
Fallen Fruit
Learn more about our current project with artists Fallen Fruit! In partnership with Pelican Bomb, Newcomb Art Museum at Tulane University, and the Lower 9th Ward Center for Sustainable Engagement and Development, this project will plant 300 fruit trees in New Orleans this spring. Learn more about how to get involved in the project and apply to adopt a tree! You can also donate to the project's Kickstarter.
Antenna's Draw-A-Thon
Local visual and literary arts nonprofit Antenna will be doing a special Draw-A-Thon pop-up at FORESTival! 

Antenna's 24-hour Draw-A-Thon is an art experience in which people are active participants, encouraged to create for the sake of creating. It is an all-ages, free event that is open to the public with all art materials provided.

 The 12th annual Draw-A-Thon, will be held November 25th at The Green Project.

 

Draw-A-Thon activities will include:
Make Your Own Recycled Sketchbook!
Put a Bird on It!
Benjamin Morris
Former Resident Benjamin Morris will present a reading from his recently published collection of poetry, Ecotone, which was written largely during his time in residence at A Studio in the Woods. Following the reading, Morris will lead a walking tour through the woods, highlighting the places that inspired his poems.
Jane Hill
Former resident Jane Hill will be creating a sculpture on-site throughout the day! Watch her creative process, molding clay and natural materials, as she brings an ephemeral piece of art into existence.
Building a Clay Forest
Inspired by Jane Hill's process, Building a Clay Forest is a FORESTival favorite. Kids and adults alike can enjoy using their hands to mold clay and natural materials into a collaborative sculpture, creating a whimsical forest of our visitors' invention.
FORESTival is made possible with the generous support of Valero Energy Foundation, Arbors Estates of Orleans, Lynne Burkart, Power Systems Specialists, Ellen and Tom Prewitt, Regions Bank, New Orleans Hash House Harriers Red Dress Run, Waggonner and Ball Architects, Troy Scroggins, Mary and Larry Antonini, Dawn Barrios, Richard Colton, Karen Edmunds, Mereaux Foundation, Mary Len and Lou Costa, Catherine and Hunter Pierson, Linda Usdin, Martie and Art Waterman, and Pelican Bomb.