Inheriting Whiteness: A Workshop about Ancestors and History
March 3, 2018 @ 9:00 am

-

1:00 pm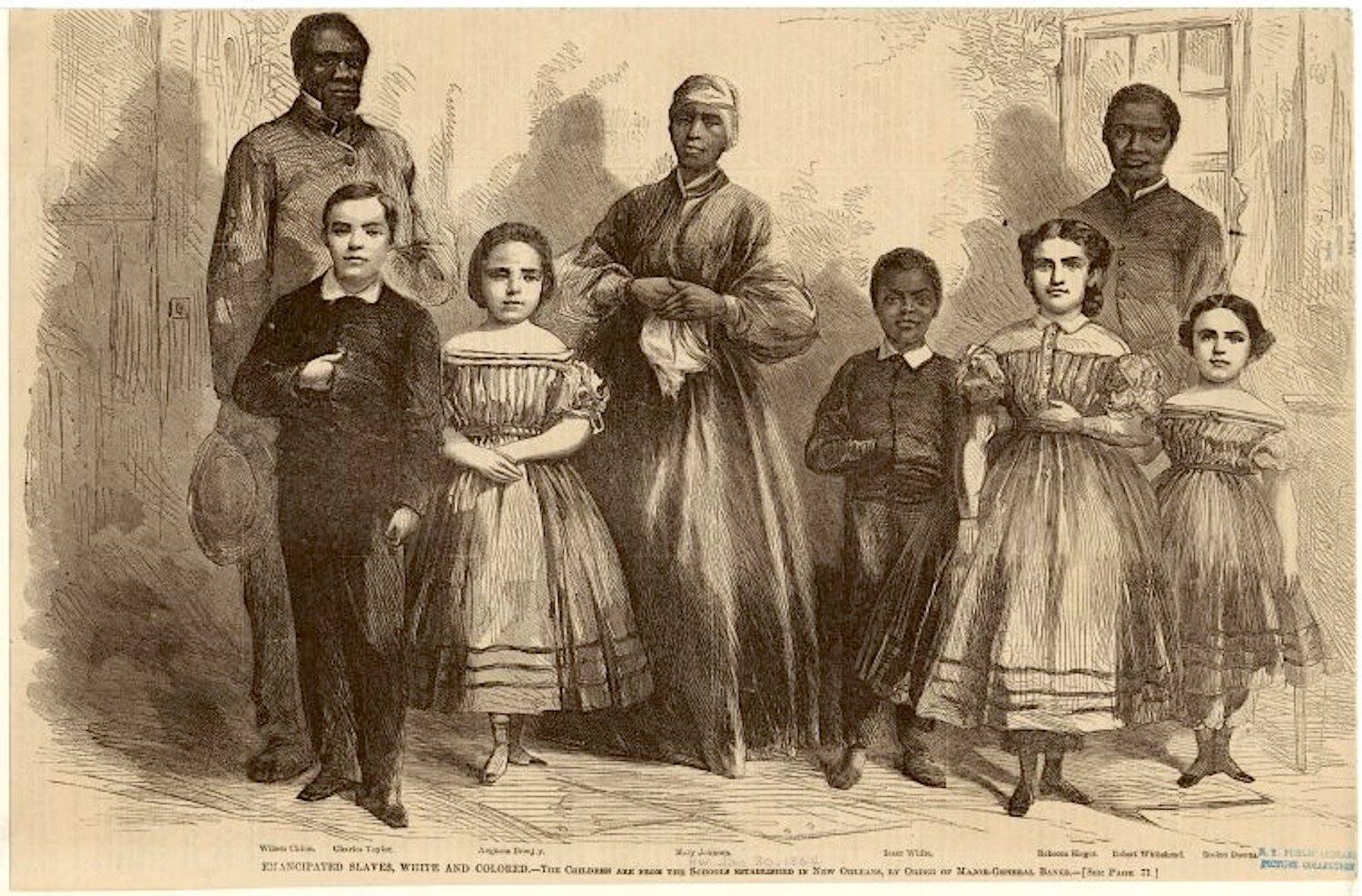 The New Orleans Center for the Gulf South, A Studio in the Woods, and the New Orleans Public Library will host the workshop Inheriting Whiteness: A Workshop About Slavery, Race Mixing, and White Ancestors in Family History.
*SPACE FOR THE WORKSHOP IS LIMITED. PLEASE APPLY TO BE CONSIDERED.
Date: Saturday, March 3, 2018
Time: 9am–12pm (workshop)
12–1pm (lunch and conversation)
Location: New Orleans Public Library, Algiers
3014 Holiday Drive, New Orleans 70131
Description:

Inheriting Whiteness: A Workshop About Slavery, Race Mixing, and White Ancestors in Family History offers an opportunity to look at challenging facts of family and racial identity and to learn more about one's own ancestry through research. People of African and European descent are welcome. In this three-hour genealogy workshop, participants explore subjects like slaveholding or enslavement, race mixing, and the role of whiteness in family memory. In the first half of the workshop, participants will be asked to share a brief family story that they have begun to research or wish to investigate. In response, workshop leaders Edward Ball and Greg Osborn will offer guidance and research advice about archives and genealogical methods. During the workshop's second half, participants will discuss the promise and troubles that come with "difficult" stories of race in family history. After the workshop, participants are invited to share lunch and further conversation. In the South, monuments are coming down, while nationally, stories of race and memory compete for our attention. Inheriting Whiteness, a workshop in genealogy, offers to spread understanding through the shared project of storytelling in family history.
The workshop Inheriting Whiteness will be led by nationally-known author Edward Ball (Slaves in the Family) and by archivist and genealogist Greg Osborn of the New Orleans Public Library's Louisiana Division. Inheriting Whiteness is sponsored by the New Orleans Center for the Gulf South at Tulane University, A Studio in the Woods, A Program of Tulane University, the New Orleans Public Library's Louisiana Division/City Archives and Special Collections, and the Algiers Regional Library.
Inheriting Whiteness is a workshop in two parts, followed by lunch.
Part 1 / Sharing Family Stories (90 min.)
What is the "hard stuff" to investigate or talk about in your family history?
Part 1 of the workshop is a story-sharing circle led by archivist and genealogist Greg Osborn of the New Orleans Public Library's Louisiana Division. Each participant will be asked to share a brief (three-minute) family story that they are investigating. Perhaps it is about the role of slavery, or the behavior of white ancestors, or about mixed-race forebears in the family tree. Workshop leaders will offer feedback and guidance for further research in available archives. By sharing personal histories and by building common questions, the circle of understanding about race and family memory grows.
Part 2 / The Dialogue (90 min.)
How do some stories in the family tree stir emotions—such as those about race mixing, or white supremacy, or slavery and Jim Crow—and what is to be done with those stories? What is the meaning, for us today, of slaveholding or enslavement in the family past?
In Part 2, author Edward Ball leads a conversation about themes and family histories that emerge during the Story Circle. Edward Ball and Greg Osborn together support a dialogue about the racial inheritance that whites and blacks share and seek ways to process it. The aim of the workshop is to help participants claim family stories that remain hidden or are purposefully forgotten.
Lunch
For those who wish to continue the discussion after the workshop, a brown bag lunch will be offered.
Registration
To attend the workshop, please submit an application by February 15th. To enable discussion, the workshop will be held to 20 participants. Only those who complete an application may attend.
Application Link: https://goo.gl/forms/mcL26jdwBkzpEk3K2.
A notice about attendance will go out by email on February 22nd. The workshop takes place on March 3rd.
Workshop Leaders
Edward Ball —
Edward Ball has published five books of history and other nonfiction, including Slaves in the Family, an account of his family's 170-year history as slaveholders in South Carolina, and The Inventor and the Tycoon, a story of the birth of moving pictures. Currently, he is writing about the Ku Klux Klan in Louisiana, examining the race terror that spread through the South after the Civil War, during Reconstruction.
Winner of the National Book Award for Slaves in the Family, Edward Ball is the recipient of a Cullman Fellowship from the New York Public Library and a Public Scholar Grant from the National Endowment for the Humanities. He has taught at Yale University and was a fellow at the Radcliffe Institute for Advanced Study, at Harvard.
Greg Osborn —
Gregory Osborn is a native of Southern California with deep Louisiana roots. He is a graduate of Stanford University with a B. A. in Anthropology: Social Sciences. In 1991, he moved to New Orleans to work with Professor Gwendolyn Midlo Hall on her groundbreaking project "Africans in Colonial Louisiana" as a research assistant. He has worked at the Historic New Orleans Collection, Amistad Research Center, Xavier University, Louisiana State Museum and since 1997 he has worked in the Louisiana Division/City Archives of the New Orleans Public Library as a Library Associate and Archivist. He has been a licensed New Orleans tour guide since 1995, conducting tours in the city's oldest graveyards. He is an avid genealogist and an expert on Louisiana's African, Caribbean, and Creole history and cultures.
For more information, contact Regina Cairns at [email protected] or 504-314-2854.