Inspiring Health Justice Residencies Showcase
April 13 @ 5:00 pm

-

6:00 pm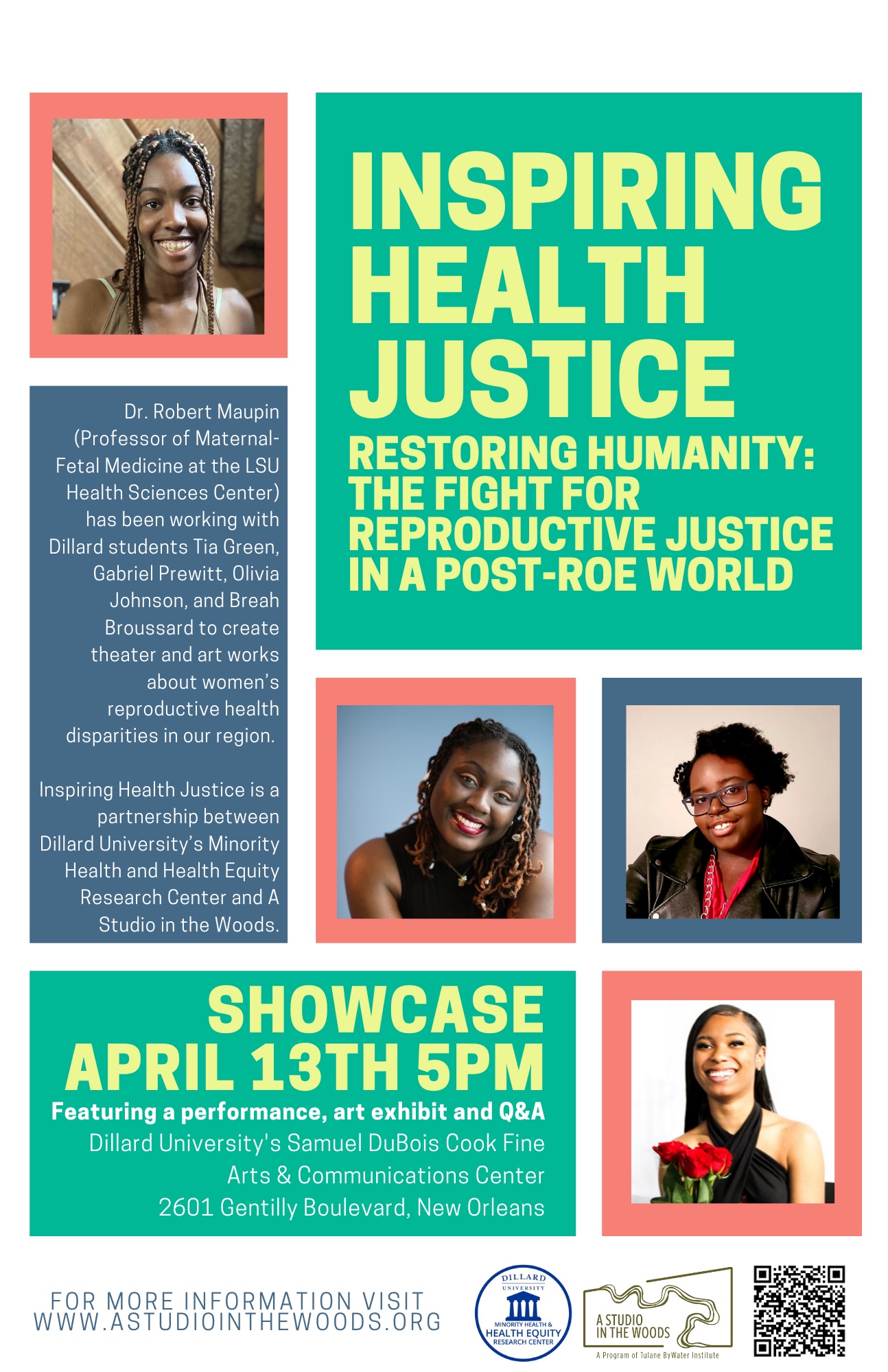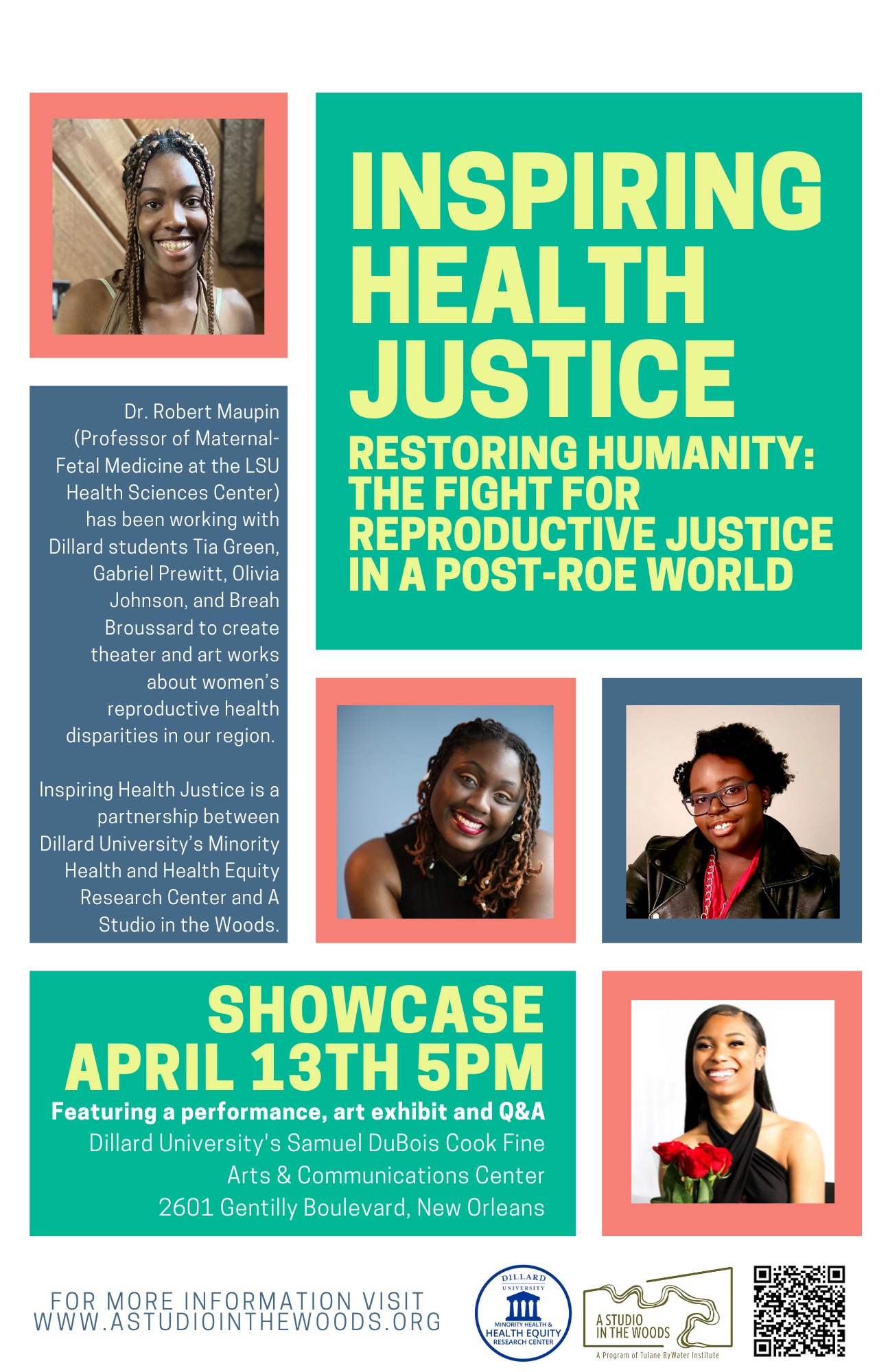 Listen to Dr. Maupin's interview about Inspiring Health Justice on Spotify or MixCloud.
This year's Inspiring Health Justice Residencies in collaboration with the Dillard Minority Health and Health Equity Research Center will culminate on April 13, 2023 at 5pm with an art opening and performance at Dillard University. Restoring Humanity: The Fight for Reproductive Justice in a Post-Roe World will showcase the work of three Dillard University students-in-residence; Tia Green, Olivia Johnson, and Gabriel Prewitt; who have been meeting all year with Dr. Robert Maupin (Professor of Maternal-Fetal Medicine at the LSU Health Sciences Center and Associate Dean of Diversity & Community Engagement) and Dillard faculty members John Barnes (Associate Professor of Visual Arts) and Ray Vrazel (Associate Professor of Theater).
The aim of Inspiring Health Justice is to bring the arts and public health together to address our region's long-standing health disparities through creative, cross-disciplinary mentorship focusing the energy and passion of Dillard art students towards fostering health equity. This year's focus has been on reproductive health disparities and the intersecting challenges for everyone affected by the issue of reproductive health — particularly Black women — historically as well as now in a post-Roe v. Wade world.
WHEN: April 13, 2023 at 5:00pm
WHERE: Samuel DuBois Cook Fine Arts and Communications Center
2601 Gentilly Boulevard, New Orleans, LA 70122