Studio at the Broadside
April 19, 2022 @ 6:00 pm

-

9:00 pm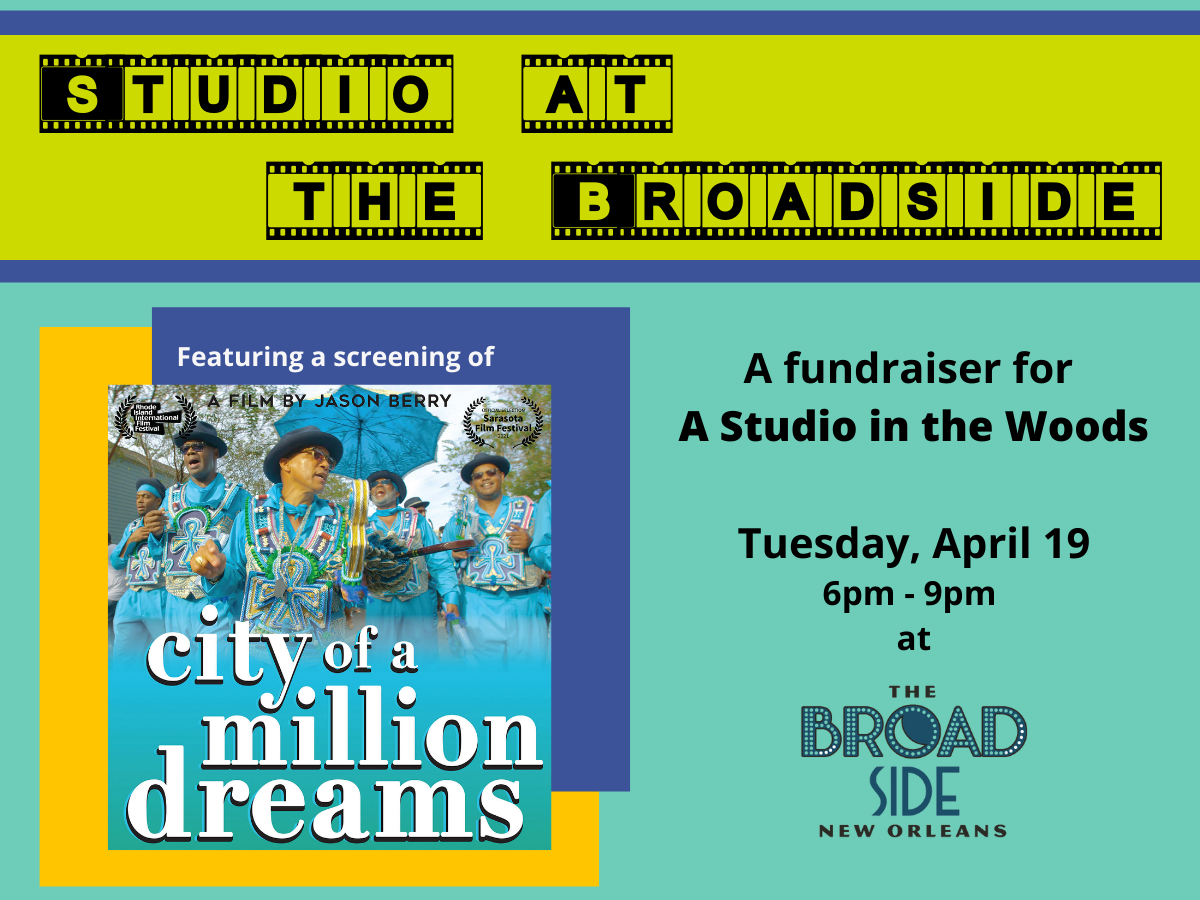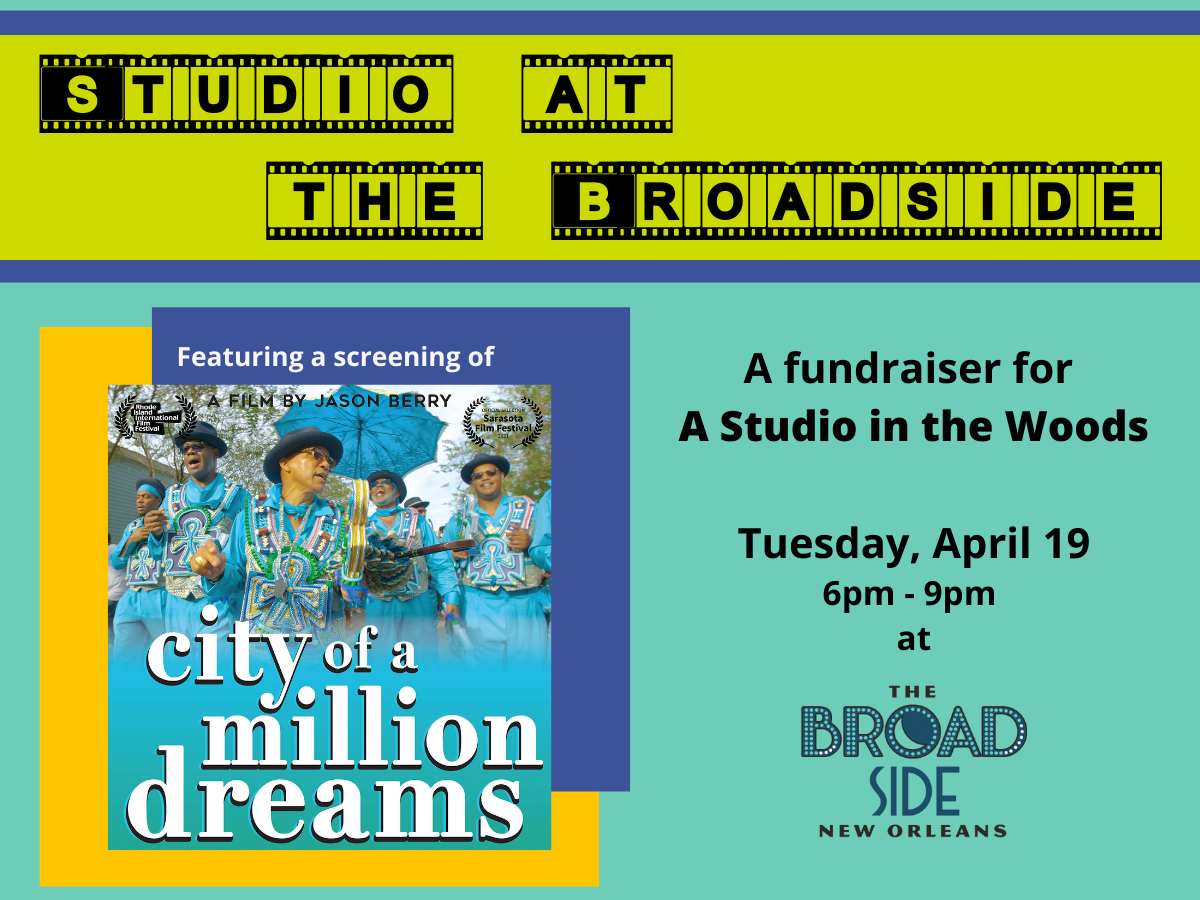 Join us for a fundraiser and screening of Jason Berry's film City of a Million Dreams, featuring former Studio residents Dr. Michael White, Monique Moss, and Jarrell Hamilton. All proceeds from the event will support the programming of A Studio in the Woods.
Tuesday, April 19, 2022
6pm – 7:30pm – Celebrate to a soundtrack of former Studio residents and visit with the Studio community! We'll send you a link to the playlist after the event so you can enjoy the sounds of the Studio anytime.
7:30pm – 9pm – Screening of City of a Million Dreams
Tickets $45 – Includes popcorn and first drink.
Additional food and beverages available for purchase. Silent auction including Jazz Fest tickets, a secondline umbrella by Sisterly Umbrellas, a signed Jazz Fest poster and more!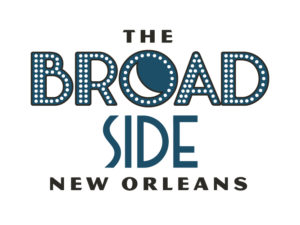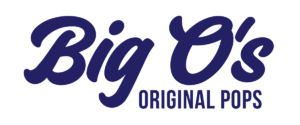 Children are welcome to attend the event free of charge, but be aware that the film addresses mature topics including gun violence.
About the film:
Famous the world over, jazz funerals have origins shrouded in mystery. Filmed over twenty-two years, City of a Million Dreams explores race relations at a tearing time in American society. Burial traditions train a lens on the unique and resilient culture of New Orleans. City of a Million Dreams draws from the 2018 book of the same title by Jason Berry.
Deb Cotton, an African American and observant Jew, leaves "hard-hearted Hollywood" for New Orleans, and becomes a chronicler of the parading clubs spawned by 19th century burial societies. Her zeal for the city grows as she becomes a blogger for Gambit Weekly, adopting the handle "Big Red Cotton." As Deb explores her adopted culture, Dr. Michael White, a prolific clarinetist and New Orleans native, plays "the widow's wail" on his clarinet, a cry of lamentation in the funeral marches. White's transcendent music also includes joyous peals for the soul's cutting-loose, which happens when the band leaves the cemetery, followed by dancers in what New Orleanians call "the second line." Risen in the ranks of brass bands, White, too, is on a journey of self-discovery, seeking clues about his ancestor who played at the dawn of jazz. White says of jazz funerals: "For someone dealing with American racism and trying to figure out your place in this life…you can be transformed into another world that really sets you free."
Funerals unfold as caravans of memory, shaping White's quest and Cotton's epiphanies. New Orleans burial customs evolve as people of different tongues and colors reach the city, surviving floods, fires, war, political violence, civil rights struggles, and hurricanes. The film follows the French town's evolution with a stunning recreation of African burial choreographies by enslaved people, honoring ancestral memory on a field called Congo Square. The resistance drama of danced memory carries across time, gathering force as as black men march as Mardi Gras Indians in one the film's most powerful funeral sequences. As African dances merge with the funeral processions of European marching bands, the fusion of the ring and the line gives shape to jazz music, and an archetype of the city's diverse society.
When the documentary hits a violent turning point at a parade shooting, Deb Cotton and Michael White are plunged into a search for the city's soul.