Fishes: Masters of Adaptation – Workshop and Tour of the Royal D. Suttkus Fish Collection
September 24, 2022 @ 9:45 am

-

12:00 pm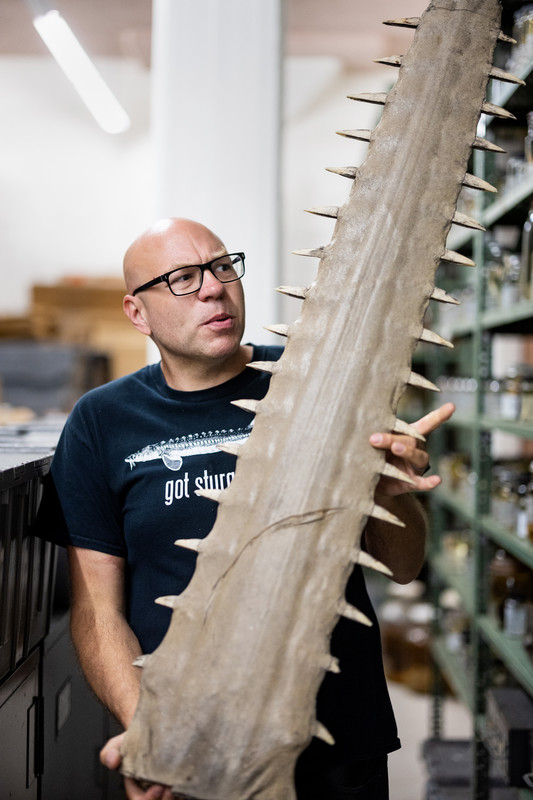 Join artist and biologist Brandon Ballengée for an art-science workshop on Gulf fish species diversity, natural history and specimen drawing! We will tour Tulane University's Royal D. Suttkus Fish Collection (the largest collection of preserved fishes on the planet!) in Belle Chasse followed by a drawing workshop on-site in one of the fish labs.
Fishes are by far the most successful group of vertebrates (animals with backbones) to ever occupy Earth. Fish are marvels of adaptation and resilience, occupying almost all bodies of water on our planet, and scientists have described over 34,000 species with new species being found all the time! However, overfishing, oil spills, changes to habitats and climate have caused many species to decline. The Gulf of Mexico is home to 77 endemic fishes, found nowhere else in the world, and many of these have not been reported in recent decades.
This event is part of Searching for the Ghosts of the Gulf, a collaborative project with the Plaquemines Parish Government supported by an Our Town grant from the National Endowment for the Arts.