An (imaginary) inventory of (palimpsest) plants, gardens and other related objects in French colonial New Orleans
June 24, 2021

-

June 26, 2021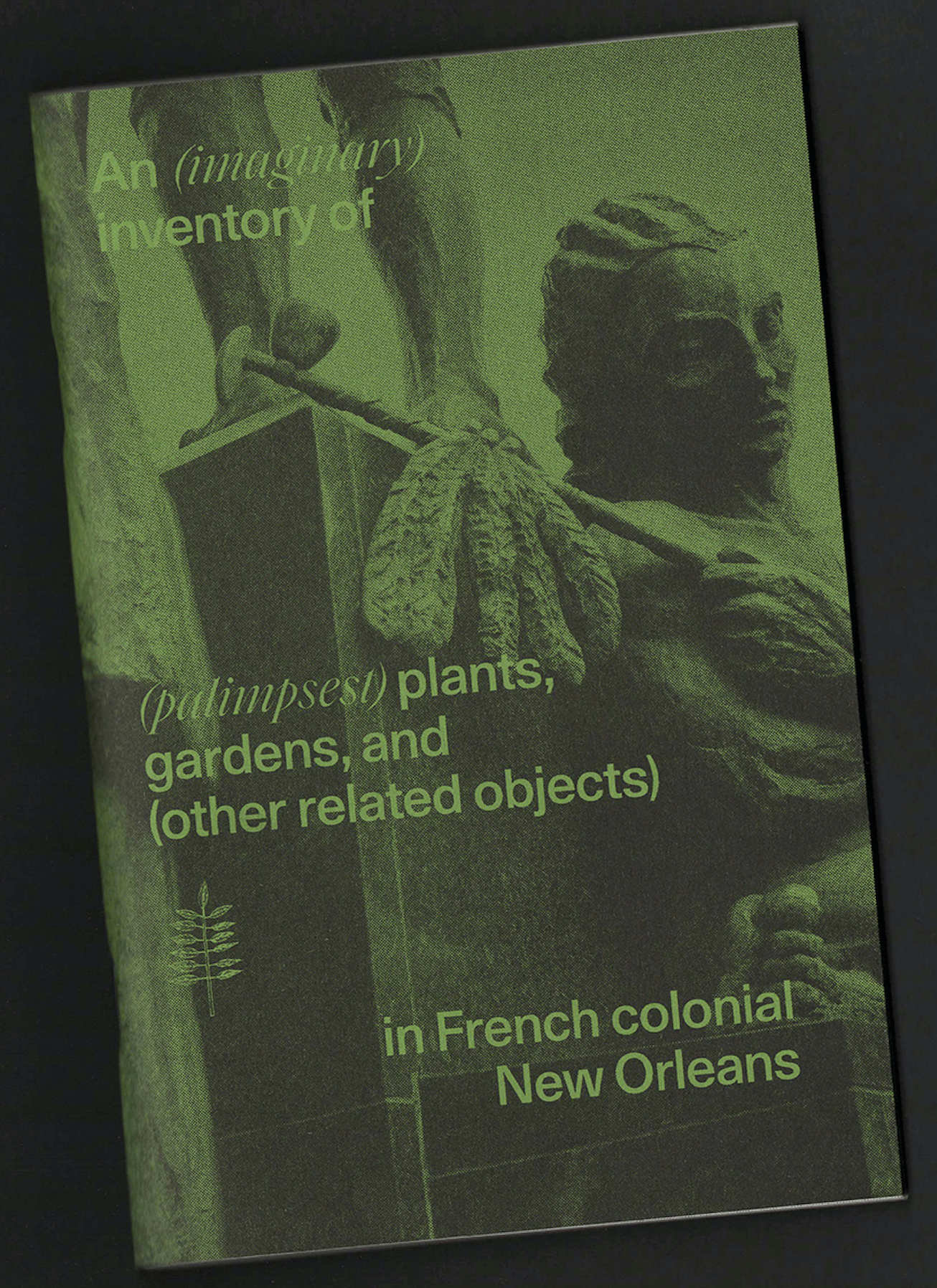 An (imaginary) inventory of (palimpsest) plants, gardens and other related objects in French colonial New Orleans is a participatory performance that takes the form of a small, printed inventory. The public is invited to use the inventory as a guide for creating personal responses to everyday, unnoticed remnants of French colonial history.
Participants begin by collecting the inventory in Algiers Point along the levee, and then use it as a guide for crossing the Mississippi River on the Algiers ferry and visiting several sites in the French Quarter. Each participant designs their own "performance" path by deciding which sites to visit, instructions to follow or observations to document.
Developed by Scholarly Retreat Resident Ross Louis, professor in Art and Performance Studies at Xavier University of Louisiana, the project is built around archival documents and research at historical sites and markers. It is part of an ongoing performance series that disrupts the archival record of the French trans-Atlantic slave trade through references to colonial gardens and plant voyages.
An earlier performance, Erratum, was staged in Brest, France in 2019 and was supported by a Fulbright fellowship at the Université de Bretagne Occidentale. It took the form of a bookmark placed in libraries throughout Brest and printed with performance instructions for a visit to the Jardin des explorateurs.
The Inventory project is supported by a writing residence at A Studio in the Woods and funded by Xavier University of Louisiana and the Performance Studies Laboratory. The inventory was designed and risograph printed by Erik Kieswetter of constance, with the assistance of Katya Vaz.
The performance is limited to fifty participants and begins at the Algiers Point levee at the intersection of Bouny and Delaronde Streets. Times are available in the morning (June 24-26) and evening (June 24-25). To reserve a time to participate, contact Ross Louis ([email protected]).